A nice picture of a cow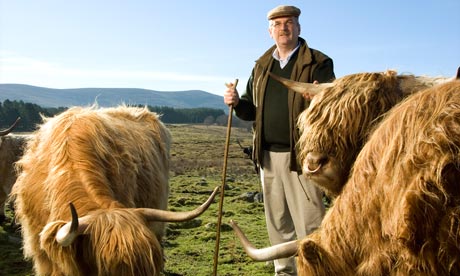 Because I have read more than a thousand comments from people who think a) saying all gays should die is fine b) threatening to rape women is dandy or c) harassment is part of being a man and trying to deny millions of years of evolution by telling dudes they can't catcall strange women is just crazy - I need an antidote. Here is a picture of some super awesome cows. It's in an article about how Scottish farmers will suffer the most if the UK goes ahead and changes their time zone.
http://www.guardian.co.uk/environment/2010/oct/29/scottish-farmers-lighter-later-campaign?CMP=twt_fd
What is most awesome? Their uber cool haircuts? Their super cool nose rings? Or perhaps their horns? Poink poink. It's kind of hard to decide.
Labels: cows